About SPIA
The School of Policy and International Affairs (SPIA) offers an MA in Global Policy, an international service degree with concentrations in Environmental Policy, Trade & Commerce, and Security & Foreign Policy. It is the only policy-oriented international affairs graduate program in northern New England that provides students with the analytical tools and professional skills necessary to help deal with some of the most pressing global challenges. The interdisciplinary curriculum consists of a wide array of thematic and geographical courses, which allows students to cultivate an independent approach to political, social, economic, and environmental issues from a variety of perspectives.
Curriculum
Students are immersed in a rigorous core curriculum that defines the body of knowledge considered fundamental to assume a role in global public policy development and analysis. Courses provide students with a comprehensive understanding of international relations theory and practice, a firm grasp of global economics, the analytic skills to apply concepts to international policy issues in an increasingly fast-paced world, and exposure to the meaning and practice of public service through mentoring from a network of expert practitioners within and beyond the university. Flexibility is a distinguishing trait of SPIA's curriculum. Students can select a diverse range of electives, thus allowing them to tailor their programs of study to their individual career goals and aspirations.
Internships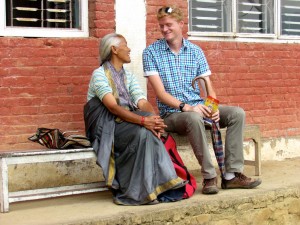 All students will complete a professional internship that supplements their academic study at an appropriate institution or business to gain relevant, marketable experience. Internships allow students to explore their options while developing their networks, learning about specific fields, becoming familiar with various organizational management and leadership styles, and better understanding the experiences and different cultural contexts of other peoples in a globalized world. Students are strongly encouraged to perform their internships outside of their home country, especially if they intend to strengthen their foreign language proficiency to gain a vital edge for their future international careers.
Faculty
SPIA takes advantage of the extensive policy and international expertise from numerous departments across the entire university. Boasting a high faculty-to-student ratio, the program provides students invaluable professional mentorship and top-quality instruction from a mix of academicians and practitioners in an environment where theory meets practice. Students have opportunities not only to work with faculty engaged in cutting-edge research, but also to participate in challenging, real-world project management endeavors with leading global practitioners. The interdisciplinary nature of the program is reflected in the broad range of faculty research interests and activities which include, but are not limited to, issues in economics, political science, development, security, diplomacy, business, philosophy, resource management, and environmental policy.
Scholarships
SPIA competitively awards several scholarships annually to eligible, well-qualified students. Most students receive generous financial support to help pay for travel and other costs associated with their internships. Additionally, each year SPIA awards travel grants to students who attend international conferences or participate in professional development activities related to their fields of interest and career goals.
We look forward to familiarize prospective students and others with SPIA's graduate program and activities. Please feel free to contact us with any questions – our door is always open!
– CAPT James Settele, USN (Ret.), Director