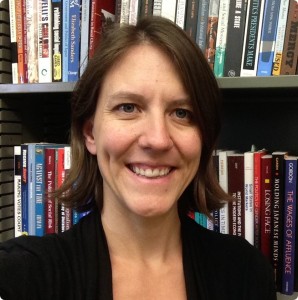 Speaker: Kristin Vekasi, Assistant Professor in the Department of Political Science and School of Policy & International Affairs at University of Maine.
She received her PhD in political science at the University of Wisconsin, Madison in May 2014. Her research and teaching interests include international political economy, the political economy of Northeast Asia, Japanese and Chinese politics and the relations between them, game theory, and research methodology. Her research examines the effects of political conflict risk on economic exchange and the varying strategies multinational firms use to mitigate those risks.
Kristin grew up in the national park service, living in Glacier National Park in Montana and Acadia National Park in Maine, attended New College of Florida as an undergraduate, and was a Fulbright Fellow at Tohoku University in Sendai, Japan before beginning post-graduate studies.
Lecture part of the Socialist and Marxist Studies Series.